Work with Admin (tag)
To make it more convenient to work in the Wordpress admin, sometimes you need to disable (delete) metaboxes and widgets, In this post let's see how to do it.
...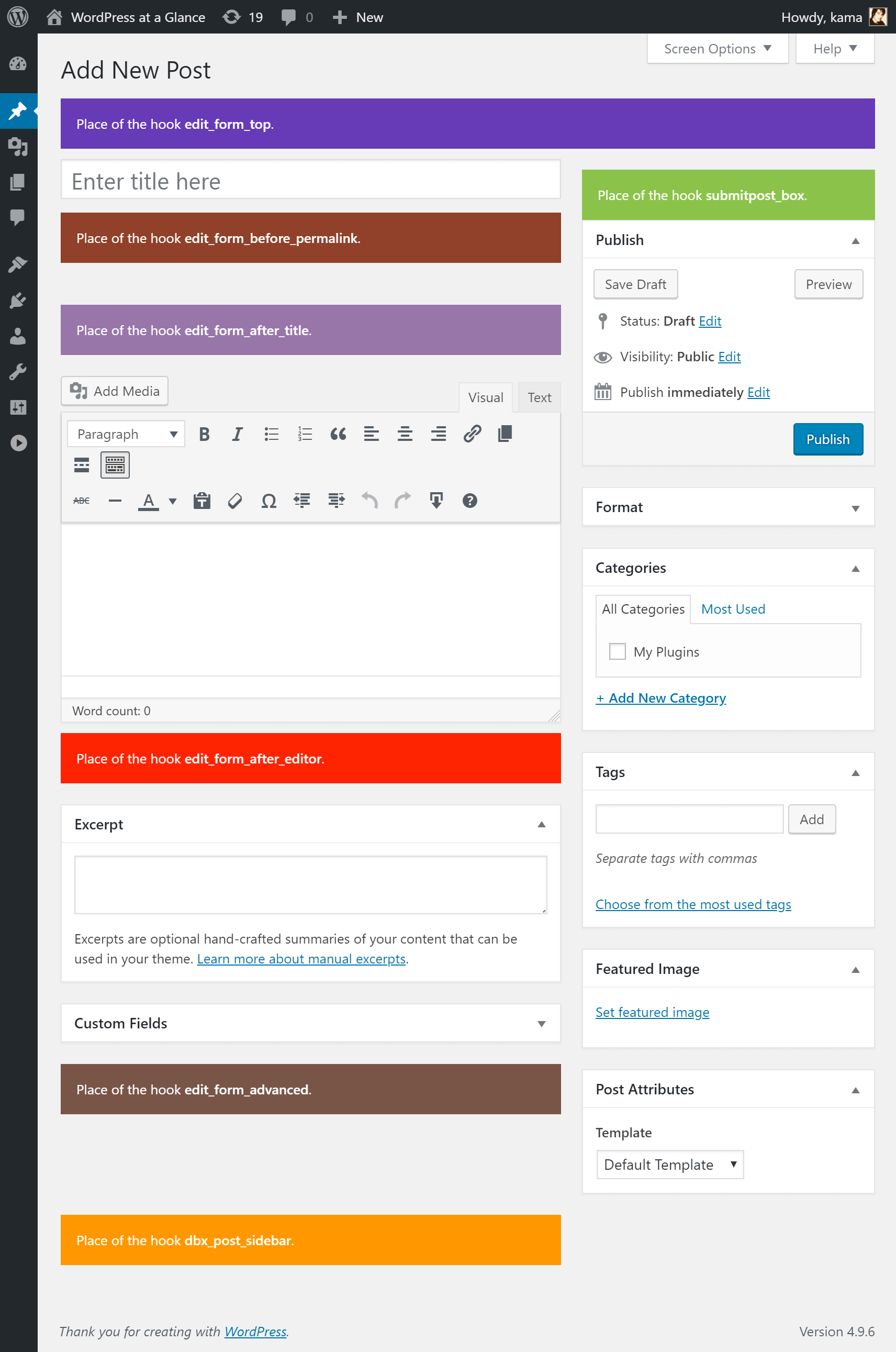 There are hooks that allow you to display any content in a particular place on the admin page of adding or editing any type of post.
Thanks to hooks below, you can...